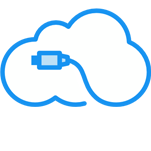 We're all familiar with the term 'don't judge a book by its cover'… When it comes down to the web we're all guilty of judging a site by its homepage and rightly so!
Homepages are the online 'Face of the Brand' and should be treated as a shop window – clear, concise and to the point. Here's are some pointers on how to optimise your websites homepage so customers can get in, find what their looking for and leave happily with the thought of returning:
1. 2-3 background colours say a lot more than 50
When determining the colour scheme of your homepage, and entire website for that matter, stick to your corporate branding/logo theme and if necessary seek a different shade. Free colour scheme websites such as colorschemer.comcan instantly display an array of different shades at once while providing the #code for each. Think of a shelf of paint in your local D.I.Y store, looks nice separated and uniformed but not so much when all mixed together. Additional advantages of minimising the amount of colours used include: speed up of homepage loading time, no need constantly change text colour to coincide with background colour and you can emphasis more on links/adverts.
2. Quality content, not quantity
Use tools such as Google Webmaster and Keyword tool to determine 2-3 keywords per page. Of these keywords look for another 2-3 variations of each and begin your content creation. In what was once a medieval online world, webmasters could stuff keywords/abuse META/use tiny keywords and even camouflage keywords into background colours, however search engines have since became wise to this. Google's algorithms such as Panda and Penguin are constantly on the lookout for such animalistic SEO behaviour and never fail to penalise culprits.
Don't waffle and don't stuff keywords. Use Google Keyword tool to determine search traffic: adwords.google.com. Use SEO Centro to calculate the size and density of your meta: www.seocentro.com
3. Tone down the flash (Not Gordon)
What's flash? Visit an online gambling website, stay for 30 seconds and chances are you've experienced flash more times than an 80's comic book geek.
Flash affects loading time, colour scheme, on-page links and damages visitor retention. Just remember time is money and every nanosecond longer it takes to load your homepage, revenue is on the line. In short, cut down on flash, make it as simple as possible for users to open your homepage, find what they want and purchase.
4. Clear and concise mission statement
Again, quality not quantity. Ensure your slogan/mission statement is visible on your homepage and if not add an 'About us' tab. Visitors should not have to spend more than 20 seconds on your website trying to figure out what it is you do. Create 3-5 bullet points of your company/industry/competitive advantage, create a 5-6 worded sentence on each, make it flow into a short paragraph and that's your mission statement. Keep it and cherish it.
5. Create clear page links
Ensure all homepage tabs are linked to the correct pages of content. Create additional links within those pages to guide visitors to other relevant pages of content on your website. It is important to make sure all links have appropriate/matching url's for optimisation purposes and don't forget that META…
If you are linking to a 3rd party or affiliate website, make sure the link opens in a new tab. You don't want visitors to forget about you!
Now you know the essentials of creating a homepage why not give it a try with LetsHost! FREE trial available here: LetsHost Website Builder