B2B Lead Generation
The simple way to improve your sales
and grow your business
Get more leads

Identify B2B visitors

Don't lose sales!
Gain an edge over your competition
Did you know that only 5% of visitors who express an interest in your services ever get in touch with you? Just think about that for a moment. With 95% of potential customers going unclaimed, that's a lot of sales opportunities you could be missing out on.
You put all that work into your business website, yet it still has huge untapped potential. Imagine how effectively you'd be able to grow your business if you could easily identify all of these B2B users who are browsing your website.
That's why we've teamed up with our partner company, Leadinfo, to offer the lead generation tool that you've been waiting for. It will let you know exactly which companies are visiting your website, so that you can reach out to them directly with a personalised message.*
You'll learn invaluable information such as their company name, contact details and LinkedIn profiles. With an arsenal such as that in your hands, you'll have all you need to bring in more sales and improve your understanding of the market.
So take that next step today and unlock the full potential of your business!
Why choose Leadinfo?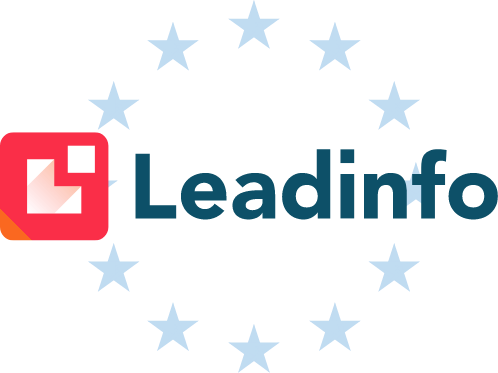 Stay compliant with GDPR
As a responsible business owner, you'll know how important it is to adhere to current data protection standards. Leadinfo is fully compliant with all of the latest GDPR regulations, and even takes it one step further by offering cookie-free tracking alternatives. This will demonstrate your unwavering commitment to privacy and cement the trust between yourself and your website visitors.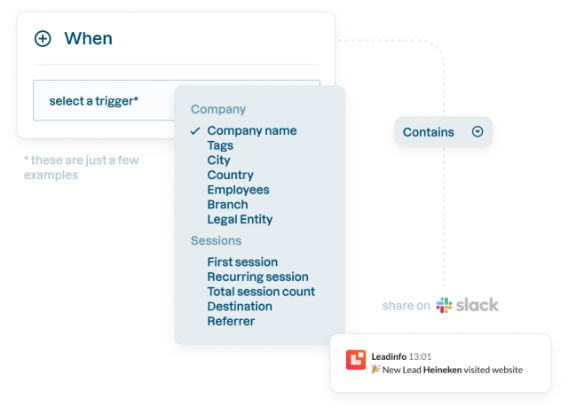 Offer a personalised website experience
With the power of Leadinfo, you'll be able to offer tailored messages or customised actions whenever certain visitors come to your website. This highly targeted and relevant content will really resonate with the user and help your business to stand out from the crowd.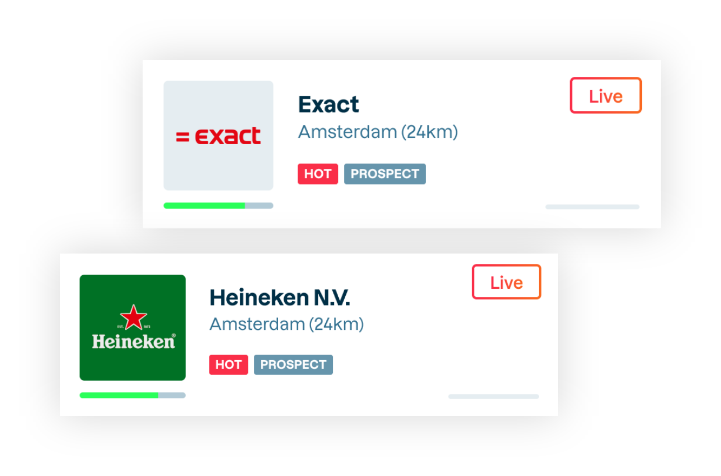 Grow and respond to real-time data
The longer you leave it to respond to someone, the lower the chances of getting a sale from them. By harnessing Leadinfo's advanced data analytics, you'll be able to react and respond to leads in real-time. Imagine the power of a constant stream of sales opportunities which you can immediately pursue!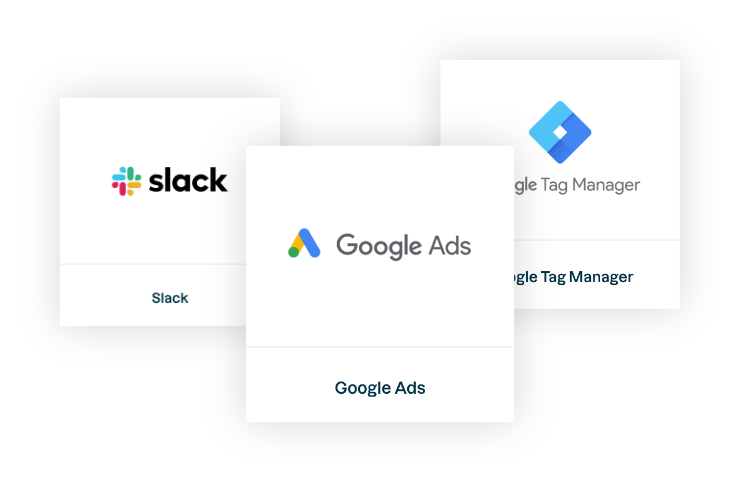 Keep using your favourite tools
Leadinfo offers seamless 1-Click integrations to over 60 popular platforms, including Slack, Google Ads, HubSpot and Salesforce. There's no need to invest in costly and time-consuming IT work. Save yourself both time and money by easily integrating Leadinfo to the sales and marketing apps you're already using.
Take your business to the next level with Leadinfo
The days of struggling to get sales leads are over. The insights that Leadinfo can provide you about the companies visiting your website will revolutionise your sales efforts. You'll gain an enviable competitive edge with a wealth of information about the company details and key decision makers. With such a game-changing personalised approach available, you'll have all you need to turn a valuable lead into a loyal customer.
B2B Lead Generation FAQs
What is Lead Generation?
A lead is anyone who expresses an interest in the products or services of your business. Lead generation is the process of convincing that person to make a purchase, turning them from a lead to a customer. This process is made much more effective by having relevant information about the lead, as you'll understand more about who they are and what they do. This kind of highly-targeted lead generation is essential for any growing business.
All lead generation is the same isn't it?
This is a popular misconception. It's no good acquiring a list of companies that operate in a sector you want to sell to, unless you also know who the decision makers are at those companies and whether they'll even be interested. The most effective type of lead generation will offer you what's known as "warm leads" – businesses that are actively looking to purchase products or services such as yours.
Who are Leadinfo?
Leadinfo are part of the team.blue family. From the outset, their aim has always been to deliver the very best B2B lead generation software. The current version is the culmination of years of research and development, and has firmly established the company as a market leader in their region.