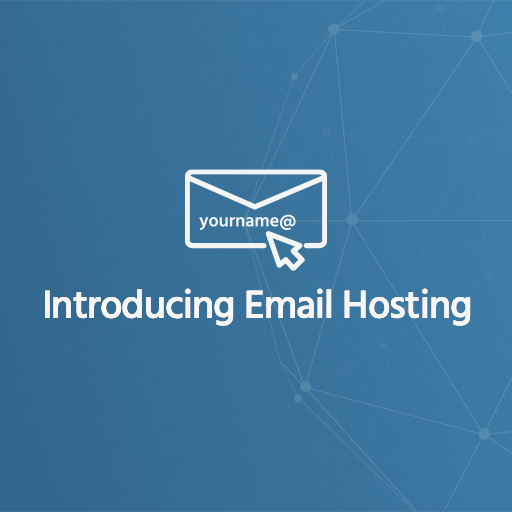 We're really excited to share some fantastic news with you!
A short time ago we released a brand new product here at LetsHost. It's called Email Hosting and it means it's now easier than ever to get a professional email address, personalised just for you.
This is the perfect complement to your domain, allowing you to send and receive emails using your unique online identity. Not only will this create a more memorable and positive impression for those you contact, but it will also improve your brand recognition and reputation.
For your convenience, Email Hosting is available in 3 different plans, allowing you to choose the best service that suits your particular needs.
Starter
Offering 2 separate mailboxes and 5GB of storage, Starter is a great introduction to the world of business-grade Email Hosting.
Professional
As your business grows, you'll want to ensure your email service expands with you. With the Professional plan you'll benefit from 5 mailboxes and a generous 10GB of storage.
Buy Professional Email Hosting
Enterprise
Our top level Email Hosting plan offers a robust, reliable email service to the largest of businesses. 20 mailboxes and a whopping 20GB of storage provide you with the freedom and flexibility to manage your emails however you like.
Why choose Email Hosting?
As well as the positive impact you'll make with your own professional address, Email Hosting also offers a number of other benefits we're sure you'll love!
Access emails from anywhere: Whether you're on a computer, phone or tablet, you'll always be viewing the latest version of your mailbox. Emails you send from one device will be viewable on the others.
Online WebMail: Every Email Hosting plans comes with a user-friendly WebMail that you can access in your web browser just like a normal website.
Spam/virus protection: No one likes receiving junk mail. With LetsHost Email Hosting your mailbox will be protected around the clock by state of the art security filters.
Advanced Control Panel: You'll have access to the industry-leading cPanel control panel, offering a variety of tools that will make managing your email a breeze!
Best of all, every single Email Hosting plan gives you full access to our Technical Support team, proudly based here in Ireland. Whether it's help with sending that all-important first email, guidance on migrating existing mailboxes, or general queries on how to use the service, we're here for you no matter what you need.

So there you have it! A fantastic new product that we think will revolutionise your business and allow you to enjoy an email service that is tailored just for you.

Find out more about Email Hosting, or feel free to get in touch with us if you have any further queries.

Simply give us a call on 01 6535032 during business hours, or send us a support ticket at any time via your online Account portal.

Tags: Email Hosting