At LetsHost, we are always on the lookout for value products and services that we can offer to our customers.  With that in mind, we are delighted to announce our partnership with Shaw Academy to offer free technical training courses.
Shaw provides online is one of the largest live online educators, providing online skill development courses like photography, financial trading, digital marketing, & nutrition.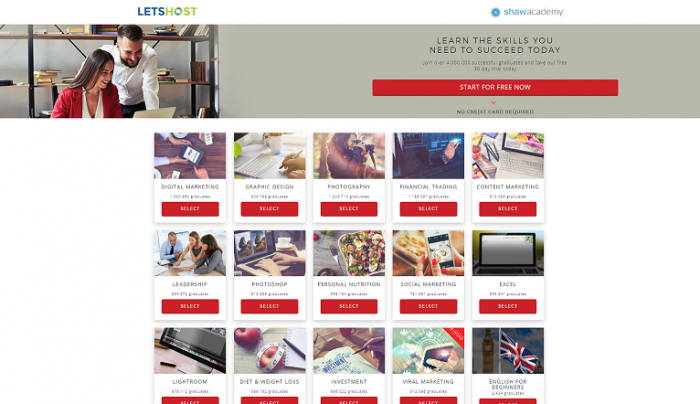 LetsHost customers can now sign up for a free introductory course from our selection of 18 different courses.  These are instructor led courses that are taken in the comfort of your own home or office.  
COURSE HIGHLIGHTS:
– 10 lessons
– 1 month
– hours per week
– 1 Certificate of Completion
– Live webinars
– Bonus Q&A session
– Access to recordings
– Suitable for all levels
– Mobile accessibility
The introductory courses on offer, typically cost €39.95, but LetsHost customers can avail of any of the 18 courses completely free of charge.  To review the courses, and enjoy learning and updating your skillset, please click this link. http://www.shawacademy.com/learning/?product=letshost
If you enjoy the course, and have benefited from the lessons, you can take further classes, and earn a diploma for a small additional fee.  There is of course, no obligation to purchase.