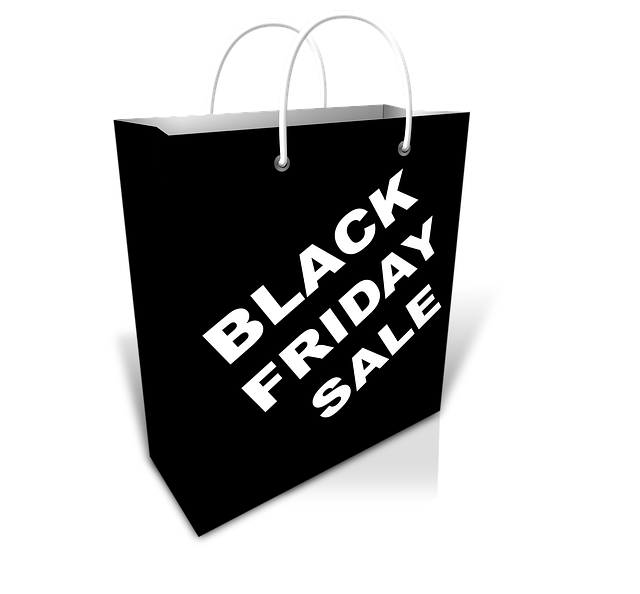 It has become synonymous with queuing for discount TVs and bargain basement prices. So, in the era of Covid, what can we expect from Black Friday and what can you do to get your .ie domain sale-ready for the biggest shopping day of the year?
Let's take a look…
What is Black Friday?
Introduced to us by America, traditionally Black Friday falls the day after Thanksgiving, heralding the shopping season for Christmas.
In recent years, it has also given way to big discounts, luring shoppers in. This is followed with 'Cyber Monday' – a huge opportunity for online sellers to capitalise on the festive season.
This year, Black Friday takes place on 27 November, and Cyber Monday on 30 November.
How will Black Friday be different this year?
With lockdown restrictions and social distancing in place, retail shopping will be different this year. We will continue to see queuing outside stores, and mandatory face coverings as customers adjust to the new rules in place.
There's even some suggestion that retail stores will have an entire month of Black Friday in November, to avoid mass queues.
In some digital-savvy stores, customers will be encouraged to use their own devices where possible for contactless buying, using QR codes and online checkout.
But, it's anticipated that real hero of Black Friday and Cyber Monday will be online. Already, we have seen online shopping sales increase by 19 per cent in Ireland in Quarter 1, a trend that's only set to grow, especially in these current restricted times.
What can you do to optimise Black Friday and Cyber Monday?
Whatever the nature of your business, there's a few steps you can take to ensure your online business is ready for festive season sales, as follows:
Ahead of time, log into your website domain as a customer, and review your online customer experience. Is it easy to navigate and shop? Is your returns policy clear? These are all important considerations that will help convert leads into sales.
Ensure your website is optimised for mobile handsets. Research shows that mobile shopping is on the rise, accounting for 42 per cent of online sales in Ireland.
Consider running promotions, discounts and offers throughout Black Friday and Cyber Monday. Keep in mind that the average discount can be up to 37 per cent off. Use your newsletter to inform customers of sales, as well as on social media.
Ensure your website is search engine optimised for pulling in traffic, and you're using SEO keywords in all the right places. If you have WordPress hosting, it's not a bad idea to blog about the sales event, to help drive online awareness.
The more sources that point towards your website, the more chances customers will have to find it. Therefore, if you don't already have a .ie domain, now is the time to invest in one. There are plenty of ways an Irish domain can benefit your business, especially in promoting your local heritage.
And finally, ensure you communicate clearly your shipping dates and cut-off times for deliveries. With online shopping being the big winner of 2020, you'll want to ensure customers aren't left disappointed.
Make sure you're Black Friday ready, get your .ie domain today and boost your online presence with LetsHost.ie