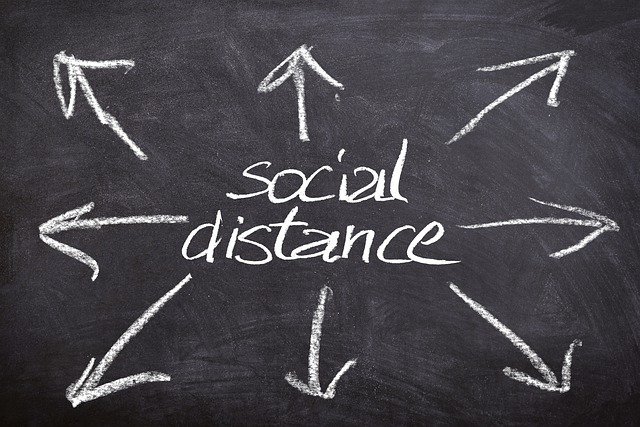 The never-ending saga that is COVID continues to dominate the headlines. As we all find ways to adjust to the new world order, many businesses are looking at how they maintain good customer service in a remote way.
However, digital solutions have come into their own in recent months, from website hosting to artificial intelligence (AI) software, helping to keep companies connected.
With this in mind, here's some quick and easy ways to deliver contactless customer service, no matter the size or nature of your business.
But first, key to this is ensuring you invest in a website domain, (better still, a .ie domain name) to ensure you drive traffic to one main destination. Alongside your social media platforms, this will prove to be your most valuable asset.
Chatbots – the future?
At a time when the world is online more than ever, and with consumers expecting swift responses to queries, it's important to be able to respond in a timely fashion. According to research, it typically takes 10 hours for a company to respond to a message. In this time, you can easily lose your customer to a competitor. So, it's important to be able to respond in real time.
This is where chatbots come in. Using AI, chatbots can answer general questions through a messenger service. For relatively low costs, they are extremely valuable, helping to save up to 30% in customer support, and ensuring messages are answered promptly. Easy to install on your Facebook page or website domain, over 80% of businesses are expected to have them.
Customer contact form
Great customer service comes in many forms. Quite literally! Make it easy for customers to reach you with a customer contact form, and make it a priority to respond within 24 hours.
WordPress is one of the most popular web hosting services, which allows you to create a contact form. Rather than post your email, which might be subject to spam, it's a slick way to give a professional finish to your website. Plus, it means you can stay on top of customer service and feedback at all times.
The social network
With 80% of people using social media to connect with brands, it's a no-brainer that this is a channel companies can't afford to neglect.
While you might find Instagram great for sales, Twitter useful for news, and Facebook for building relationships, each platform also provides the opportunity to interact with customers. Never before has direct contact been so easy. Whether it's answering questions about your business or product, or being involved in conversations, this is a great tool for upholding customer service.
Apps-oloutely!
As a final thought, if you have a spare €10-40,000, you could consider creating an App. This can either connect directly to your website domain, or be an extension of your business, with lots of value-adding features. Often, this will include a feedback button, or option for customers to get in touch directly. If this is something you're already considering as part of your business plan, do ensure it has a customer service element to it too.
In summary
We may all be working from home more, and having less face-to-face contact, however there are no barriers in the online world. This means that there are plenty of ways to uphold customer service, even in these remote times.
Visit LetsHost.ie for all your web hosting and domain solutions today.