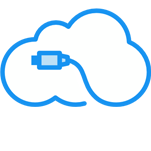 If you've registered a domain name, have your hosting account, and are now ready to take the next big step in creating your first website, there are some important questions that you'll have to answer first. You likely already know what the site will be about, but the important question then focuses on what you'd like to accomplish with the website. Perhaps the site's purpose is to provide information to interested visitors, or to sell a produce or service. Other possibilities are that the site is designed to collect information from targeted visitors, or merely serve as an online "business card" for your company.
Whatever the case, getting your site online and functioning properly depends on what you'd like to accomplish with the site. Here are some things to consider when putting together a successful website:
Design: Design is an important element to the success of any website. There are many programs available that make designing a web page simple, even for those with no coding or HTML experience. Another alternative is to have a professional design the site, but it can come in handy to know how to perform basic design functions on your own, especially when it's time to make updates to the site.
Navigation: Above all else, and regardless of what your site is designed to do, it's important that visitors can easily navigate from one page to another in your site. Make navigation simple and easy to find. Use large text if you can and repeat links to important pages where people expect to find them, i.e. – in the footer, left or right sidebar and/or in the header (top) of the site's pages.
Forms: If you'll provide a product or service, or collect information from visitors, you'll need a web form (or forms) to make submission of information (like a quote request or contact form) as easy as possible. A coding language known as "PHP" is a standard for forms like this, as well as for much more complex online applications, and there are both free tools and tutorials online as well as a great number of experienced PHP coders who will be able to help you put together simple forms.
Promotion: No matter how good your website looks, and how well your navigation and forms are coded, it won't matter if no one actually visits the site. Search Engine Optimisation, often referred to as "SEO," is the lifeblood of many small businesses, and getting a handle on the basics prior to launching your website can be a big bonus in driving visitors. Pay-per-click (PPC) services like Google Adwords are another option, and allow you to target specific keyword phrases applicable to your product or services.
If you're in the process of putting together your first website, it's important to consider all aspects of the design and function first, prior to designing and launching the site. When getting started, first consider the key elements, noted above, to ensure your success.

Tags: web design