It's finally here: the little cars with the funny looking cameras on top have been whizzing around the country grabbing terrabytes worth of imaging data. Google's been crunching the numbers since, and doing whatever other arcane jiggery-pokery they needed to do, and as of yesterday Google Maps Street View is now available in Ireland.
Here's the streetview of Ellis Quay, where our LetsHost Dublin office is located.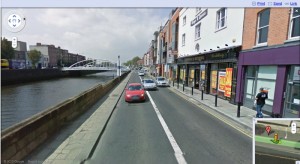 But it's not just Ireland's cities that are covered — there's surprisingly comprehensive coverage across the country, even in rural areas. Here's a view from the road passing Long Strand in Castlefreke, West Cork…. well off the beaten track.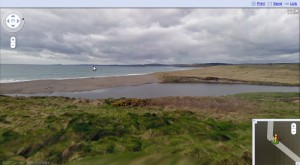 Now available in 25 countries spanning all seven continents, Google Street View has led some to voice privacy concerns , but for most people it adds largely welcome and useful detail to Google Maps, letting you explore at street level to get your bearings before travelling, or even if you just fancy a whistle-stop armchair tour of the Ring of Kerry.
We introduced Street View back in May 2007, enabling people to explore street-level imagery in five U.S. cities.
Three years later, we're happy to announce that you can now explore Street View imagery on all seven continents, with the addition today of Brazil, Ireland and Antarctica. You can now see images from around the world spanning from the beaches of Brazil, to the moors of Ireland, to the icy terrain in Antarctica. — Official Google Blog Post 30/09/2010
Yes, you read that right: Antarctica, with panoramic views of half moon island on the icy continent, complete with chinstrap penguins.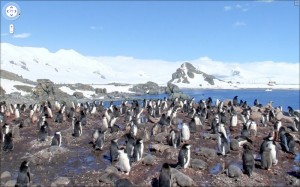 Tags: Google