GeoTrust Certificates Offering Highest Security Levels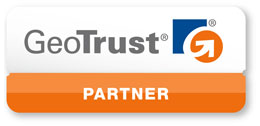 In today's world the role of E-Commerce is growing in importance on a daily basis. The need to transport data across the web in a secure manner is vital to gaining the trust of your website customers.
Whether taking simple form data or processing credit card payments online, our partnership with the well renowned GeoTrust SSL certificate brand ensures maximum security and integrity at all times.
Pricing starts at €89.99 + VAT / year for your SSL certificate. Dedicated IP addresses are no longer required for new SSL's.