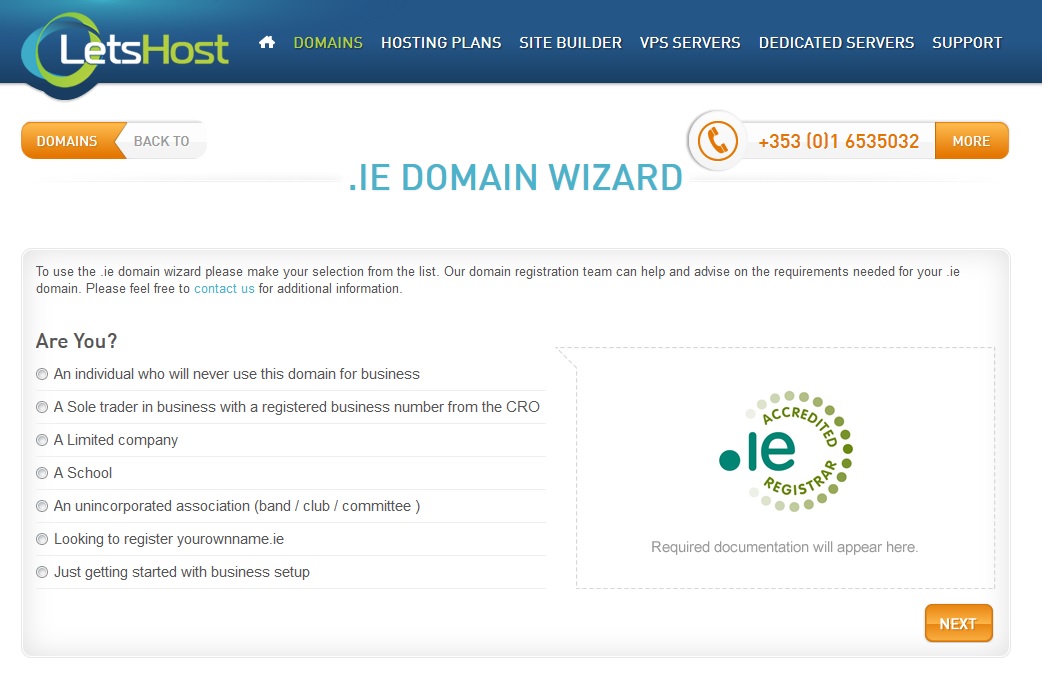 We're delighted to announce another first in Ireland – the launch of our new ".IE Domain Wizard".
This system allows customers to answer some multiple choice questions, which ultimately leads to a final display of the requirements needed to register a .ie domain name.
Historically, customers have found the process needed to register a .ie domain name quite complex. With our new Wizard, we have simplified the process and covered every eventuality.
With our lowest ever .ie domain registration prices (€9.99 for new 1 year registrations, and only €7.99 for transfers from other providers), there has never been a better time to secure your .ie domain.
Click here to start the .IE Domain Wizard and see how simple it is to secure your chosen domain.