Domain Tier Discount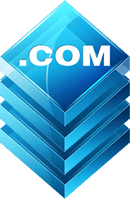 This means that the more domains your register with Letshost, the bigger the discount! We guarantee to offer the lowest price for new .ie domain name registrations.
All domains, excluding .uk, can be registered for up to 10 years.
.ie domain registration is €9.99 for the first year. Thereafter, the price is €26.99 for all renewals. Transfer and mutiple year registration are charged at €9.99 per year
US Domains (.com, .net, etc) domain registration is €7.49 for the first year. Thereafter, the price is €13.99 for all renewals. Transfers for 1 year are charged at €7.49. Domain registrations can be extended once registered or transferred.
LetsHost.ie are official registrars of the Irish Domain Registry, and full of Nominet UK – The Internet registry for .uk domain names
All Irish prices are exclusive of VAT at 23%. Once registered, domain registration fees are non refundable under any circumstances as payment has been made to the relevant registry.